List of Customer Reviews – Contact us today to learn more about the Tech360i Advantage, the Services we offer, and our  Customer Satisfaction Guarantee.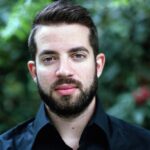 Received a used laptop from my brother-in-law to use for school. I am doing an online class at a local college and a reliable computer is a must. I was going on vacation and thought that the laptop would be ideal to stay up to date with my school work (quizzes and online discussion board} and enjoy my vacation. Unfortunately the programs that I had purchased from Microsoft were giving me a hard time to install on the computer. Even after I had talked to their service rep. it would not load.
Now I started to worry. Look up computer service in the area and found Tech360i talked to a rep. he sent my request in and within an hour received an email asking me about my issues. Jim told me via email to drop off the computer and within the next day I had a working computer and now I am very stoked for my vacation. If Jim could do my school work I would give six stars. They provided awesome service!
Response from Tech360i Computer Services
Hello Craig – Thank you for the opportunity to help resolve the problem you had installing Microsoft Office on your laptop. We are glad we could help and enjoy your vacation.
Craig D