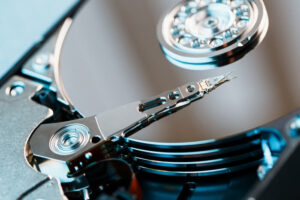 Here are the key signs you hard drive (HD) may be damaged:
Your internal or external HD is not recognized by your computer.
Computer will not boot up correctly.
Your HD may be corrupted if your computer keeps going into the automatic repair mode.
Loud noises or a grinding sound coming from your drive.
If you see or hear any of these conditions, it is important to immediately turn off your computer to reduce the possibility of further damage and call Tech360i for a quote on our data recovery services.